Magnetite is one of the main iron ores. It is a black-colored oxide mineral with a strong magnetism and is an important source of iron for the iron and steel industries as well as for the production of many value-added products. Besides magnetite, other ores of iron include hematite, limonite, ilmenite, and siderite.
Magnetite is 72.36% iron and 27.64% oxygen. Sand deposits of magnetite generally contain 15% to 30% magnetite which can be concentrated to yield about 55% to 62% iron. It also contains small amounts of high-value minerals such as titanium and vanadium.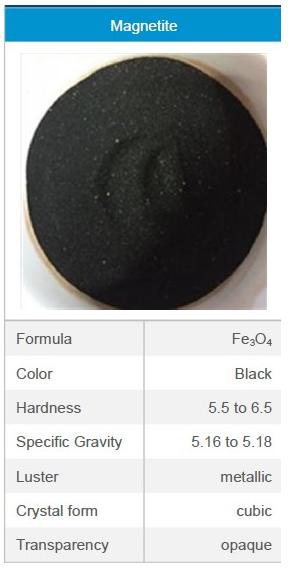 JDVCs mining operation will be conducted in the northeastern portion of Luzon, specifically in the offshore areas consisting of 1902 hectares of Gonzaga town in the province of Cagayan.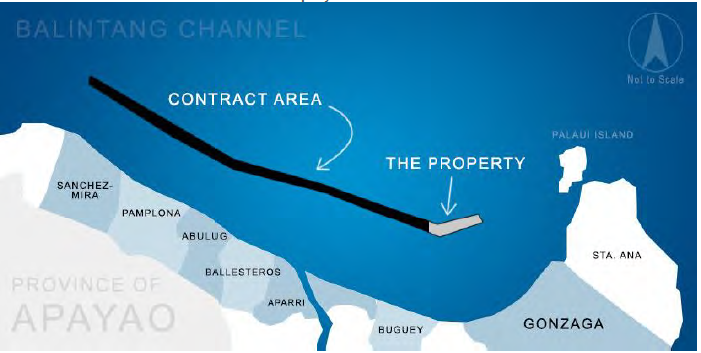 The operation requires a capesize siphon vessel with a width of 32 meters on average and a length of about 300 meters. It must be complete with three (3) full sets of magnetic separators, ejector system for deep-sea pump-up siphoning from down to 200 meters after the sea bed, washer apparatus, drying apparatus, and loading facilities for mineral transfer to export vessels.
     Each vessel must be complemented by:
an anchoring tug boat

a drilling barge

a service boat, and

other marine equipment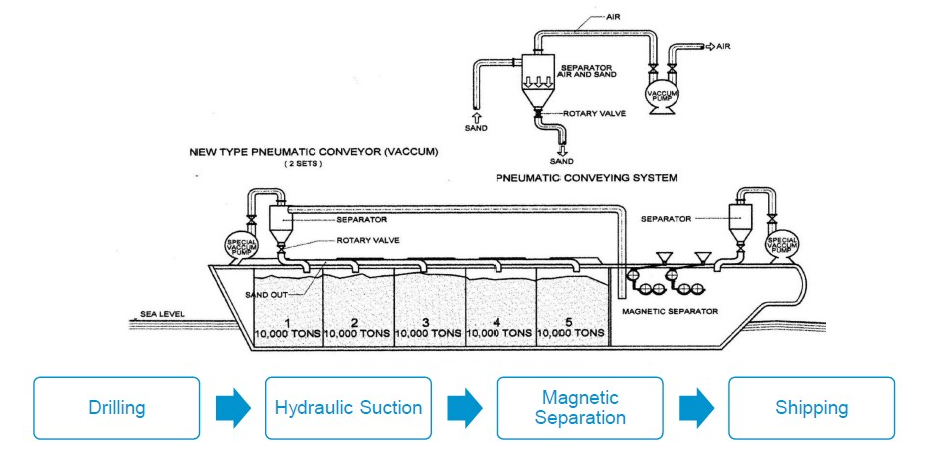 A drilling barge will be positioned at designated coordinates by an anchoring tug boat. After drilling a mining hole, the capesize vessel will then be positioned to extract magnetite sand through a hydraulic suction system. Magnetite from siphoned sand will then be extracted through magnetic separation. Through this process, only 10% of the sand for quality grading will be stored while 90% will be returned to the sea.
        Upon reaching a certain volume, the magnetically separated iron ore will then be transferred to another barge for export.
        The service boat will be used to transfer management, staff, and consultants from the port. It will also be used to transport supplies and provisions for the ship and crew.
Our resources and reserves
a) Measured Mineral Resource based on homogenous character of magnetite iron sand deposit within the 1,902.5939 hectares at a consisting drilling depths:
          1,902.5939 hectares x 10,000 per meters per hectares = 19,025,939 square meter
          19,025,939 sqm x 110 meters drilling depths = 2,092,853,290 cubic meters
b) Probable Ore Reserves as Net Portion of the above Measured Mineral Reserve after applying a Conservative 8% net Recoverable Magnetite Iron Pure (The international standard net recovery after magnetic separation, washing and drying process is between 8% to 12%):
         2,092,853,290 cubic meters x 8% = 167,428,263 cubic meters
The Specific Gravity of Pure Iron as magnetically separated and dried is 3.773 representing Magnetic Concentrate. This is per lab No. MRS. 2014-28 dated 3 December 2014 as per Submitted Sample taken from JDVC Offshore Mine site in Gonzaga, Cagayan, said Laboratory Test is hereto attached as EXHIBIT 1.
          167,428,263 cubic meters x 3.773 = 631,706,836 TONS
Therefore, the Probable Ore Reserve is 631,706,836 TONS
Offshore Mining Guidelines
The following documents are the specific excerpts of the Memorandum Circular no. 2016-05 entitled offshore mining guidlines issued on May 16, 2016 by the Mines and Geosciences Bureau of the Philippines.
Offshore Mining Presentation Part 1
Date Posted: Feb 21, 2017
Offshore Mining Presentation Part 2
Date Posted: Feb 21, 2017
Offshore Mining Presentation Part 3
Date Posted: Feb 21, 2017